09-21-23 Seminar - "Leveraging Generative AI to Revolutionize Association Work"
Family, Career, and Community Leaders of America, Inc.
13241 Woodland Park Rd, Ste 100
Herndon, VA 20171
USA
(703) 476-4900
View additional information
Thursday, September 21, 2023
,
8:45 AM
-
11:00 PM EST
Category: Events
---
Seminar
Thursday, September 21


Offices of Family, Career, and Community Leaders of America, Inc.
Herndon, VA


Registration is now closed please call VSAE at 804-747-4971 if you have any questions.

"Leveraging Generative AI to Revolutionize Association Work"
Join us as we delve into the world of generative AI and explore how the Association of Technology Leaders in Independent Schools (ATLIS) is harnessing this transformative technology to work smarter and achieve unparalleled efficiency. With "technology" ingrained in our association's name, ATLIS is at the forefront of embracing bleeding-edge innovations, and generative AI has been a game-changer in redefining our approach to work.

During this session, we will share real-world examples of how ATLIS utilizes generative AI to create significant impacts across various aspects of our operations. Learn how we saved hours and elevated email communications to a professional level, repurposed video content into entirely new mediums, and effortlessly generated unique images for our marketing team.
Audience: Open Only to Association and AMC Staff. 
Format: In-Person and Virtual
Domain: 4 - Operations
 
1.5 CAE Credits
---
Thank You to Our Sponsors!

Facilitators: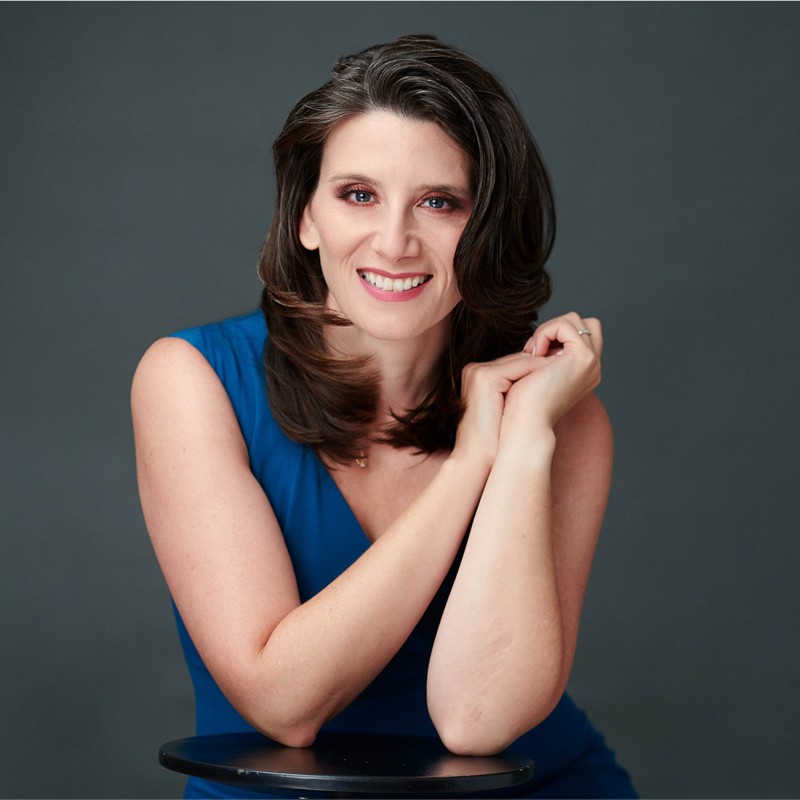 Christina Lewellen, MBA, CAE, Association of Technology Leaders in Independent Schools
Christina is a seasoned association executive who has served industries ranging from window manufacturers to court reporters to proposal writers. She brings a data-driven framework to business planning and strategy, having earned her MBA from the Rochester Institute of Technology and the Certified Association Executive designation from the American Society of Association Executives. She was named the Executive Director of ATLIS in 2019 and serves in a variety of ways as an advocate for independent schools and their leadership teams. She and her family live in Virginia and tweets at @christinaATLIS.
Dr. Ashley Cross, Association of Technology Leaders in Independent Schools
Before joining the ATLIS staff, Ashley served as a Director of Technology, a district-level Instructional Technology Specialist, and an educator. An alumna of the first cohort of the ATLIS Leadership Institute (formerly ECATD), Ashley has also worked with the Tennessee Department of Education, served on national advisory boards for organizations such as Scholastic, collaborated internationally with groups ranging from the Global Ed Conference to Singapore's Ministry of Education, and lobbied for STEM programs for women and minorities. As a graduate assistant, she worked on a National Science Foundation grant on the topic of STEM and flipped classrooms for schools on three continents. Her own research has explored makerspaces in K-12 schools as an application of constructivist learning. Ashley has extensive conference planning experience, including ShiftinEdu (formerly Miami Device), the Tennessee Educational Technology Conference, the Sumner County Education Conference, and EdCamp meet-ups. Ashley is a Google Certified Innovator, Apple Teacher, and a STAR Discovery Educator. She holds a doctorate in Learning Technologies from Pepperdine University. Ashley lives in Missouri and tweets at @Ashly2499.
Schedule (subject to change)
8:45 - 9:30 a.m. - Registration & Continental Breakfast
9:30 - 11:00 a.m. - Seminar
Pricing
VSAE Executive Members - $15
Non-members - $25
Limited to association professionals, AMCs and event sponsors. No refunds for cancellations. Substitutions encouraged. 
COVID Safety
At this time, no proof of vaccination or negative COVID test is required to attend, and masking is optional.  If, after registering, you test positive for COVID or are exposed to someone who does, notify [email protected] in writing for a full refund.  Read our full COVID policy. 
---
Contact: Pamela Flynn | [email protected] | (804) 249-2244