Service Opportunities
Volunteering with VSAE is a great way to get more involved and give back to your association community. Below is the list of opportunities, contact Terry Monroe with questions about any aspect of volunteering. Current volunteers must re-apply.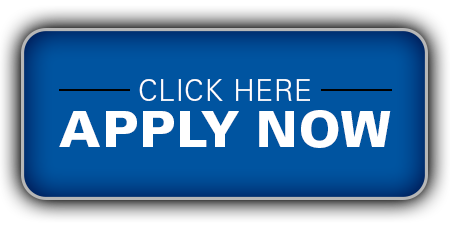 Committees & Task Forces
Committees are instrumental in important activities like helping plan the educational content for meetings, recruiting new members, and marketing events like the Annual Conference. Committee service is from May 1 - April 30. All committee and task force meetings are virtual (generally 90 minutes or less) unless otherwise stated.
COMMUNITY SERVICE COMMITTEE: Organizes community service and fundraising activities that support Virginia-based charities suggested by the membership. Time commitment: Two (2) meetings per year; participate in charitable activities at Annual and Fall conferences and member luncheons (including the Awards Luncheon). 
CONFERENCE TASK FORCE: Assists staff with conference feedback and promotes the Annual Conference and Fall Conference. Time commitment: Two (2) meetings per year.

DIVERSITY, EQUITY & INCLUSION TASK FORCE: Encourages opportunities for discussion and education, sharing of resources and best practices, and helping VSAE build and sustain a diverse, equitable and inclusive Association. Time commitment: Plan at least one (1) meeting per quarter; also assist with developing DEI-related educational content (and/or finding presenters). 
MEMBERSHIP COMMITTEE: Welcomes new members, promotes membership, and assists with member retention. Time commitment: Outreach to new members year-round and to non-renewed members in January/February; and attend the New Member/1st Time Attendee Mixer at Annual Conference.

PROFESSIONAL DEVELOPMENT COMMITTEE: Develops learning objectives for VSAE education programs (consistent with CAE domains); reviews submissions and selects sessions/speakers for Annual Conference, Fall Conference, and seminar series.  Time commitment: Two (2) meetings per year.

SILENT AUCTION TASK FORCE: Promotes Silent Auction primarily through soliciting donations. Time commitment: Three (2) meetings per year and outreach to potential donors.  
Other Service Opportunities
CONTENT LEADER (i.e., SPEAKER): Share your expertise or experiences in association management by presenting at a VSAE event or speaking to a Shared Interest Group (SIG). More information on speaking is available here. 
NEWSLETTER: Is the written word more your strong suit? Share your expertise or experiences by writing for the Association Press newsletter. Contact Lorraine Meade for content needs and deadlines.
SIG LEADER: Shared Interest Groups (SIGs) are a great way to learn about the issues keeping you up at night from fellow association executives. These member-led groups are organized around areas of interest and offer a forum to share and discuss what matters most to you. SIG Leaders are responsible for organizing the meetings and working with staff on meeting logistics. Time commitment: Four (4) meetings per year. Contact Terry Monroe for more details.
NEW MEMBER MENTOR: This program facilitates the integration of new VSAE members into our association community. Mentors reach out to specific new members assigned to them, help them network, shadow them at their first few events, and are a resource as they navigate through their first year with VSAE. Sign up here.