Seminar with Lunch
Thursday, March 2


Hilton Richmond Downtown
Registration is now closed contact VSAE at (804) 747-4971 if you need assistance. 
The Advantages of Diverse Leaders: A Unique Leadership Approach

 
This seminar identifies unique leadership opportunities and challenges facing women professionals to equip them with strategies to lead with clarity and purpose and assist those who work with them to better understand how to support their leadership.  Identifying the strengths and abilities of women leaders can provide valuable insights for everyone in the workplace. All association professionals, regardless of gender, are encouraged to attend.

During this interactive session, attendees will:
Identify their personal "Zone of Genius" to lead with greater clarity and purpose.
Recognize challenges and obstacles that hold them back.
Acknowledge the unique qualities female leaders offer their teams and learn how to leverage them for the benefit of the team.
Learn proven strategies to enjoy both professional achievement and personal balance.
Explore ways to build a supportive peer network.
Leaders who lead with increased self-awareness and intentionality from their Zone of Genius build trust, gain influence, increase productivity and innovation, produce increased financial returns for their organizations, and have greater satisfaction and joy in the journey. Who Should Attend? All association professionals are welcome, regardless of gender.
Format: Both in-person and virtual
Domain: 2 - Executive Leadership
   1.50 CAE Credits 
---
Content Leader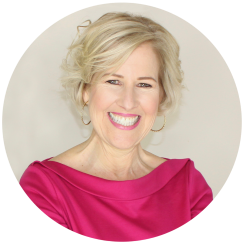 Moira Lethbridge, M.Ed., draws on twenty-five years of organizational experience and success to help individuals and companies increase their productivity and improve their performance. She works with business owners, executives, and individuals to help them grow their business, do more of what they enjoy, and balance health, well-being, and productivity. Since 2012, Moira has successfully coached CEO's, entrepreneurs, professionals and groups to gain clarity and learn the skills that lead to consistent high performance and rise to the next level in their career. Previously, she was president and CEO of a professional services firm; she grew the company from 5 to 200 employees, increased revenue from $3 million to $35 million, and was named one of SmartCEO magazine's "Smart 100" in the Washington, DC, area for three years running.
She is certified to administer leadership assessment tools including The Leadership Circle Profile (TLC), the Myers-Briggs Type Indicator (MBTI), and the Herrmann Brain Dominance Instrument (HBDI) and FLOW Certified Business Coach Certificate. Her services include business and executive coaching, strategic planning, mindfulness, and leadership and personal development. Moira is the MBA Executive-In-Residence at University of Richmond (UofR) in Virginia, United States. She advises MBA students and alumni. She is also an adjunct professor in the MBA Program at UofR leadership course teaches students to identify their "Zone of Genius" to enhance leadership effectiveness, align time practices with their values, and make it happen using The 12 Week Year system. In 2018, Moira was given a gift – a pass to fly anywhere in the world, on standby, for free. She gave up her rental, put everything in storage, and traveled 55,820 miles on 22 flights. She discovered the world is indeed friendly.
---
Schedule
Seminar: 9:30 - 11:00 am
Reception: 11:00 - 11:45 am
Luncheon: 11:45 am -1:00 pm 

*You may register for the seminar ONLY, the reception/lunch ONLY, or BOTH. Make your choice on the registration form. 
Pricing:
SEMINAR:
| | |
| --- | --- |
| VSAE Member | $49 |
| Staff of Exec. Member* | $69 |
| Non-Member | $89 |
RECEPTION/LUNCH:
**Registration closes Monday, February 27**
Registered
and paid...
VSAE
Member
Exec. Non-Richmond,
Semi-Retired & Lifetime
Staff of 
Exec. Member*
(non-VSAE member)

Non-
Member
BY
February 21

FREE

$15

$25

$35

February 21-27

$15

$20

$30

$40

On-site

$25

$35

$35

$45
* Apply Discount Code StaffMem23 on the Summary page of the online registration form.  No refunds for cancellations. Substitutions encouraged.  
---
COVID Safety
At this time, no proof of vaccination or negative COVID test is required to attend, and masking is optional. If, after registering, you test positive for COVID or are exposed to someone who does, notify 
[email protected]
in writing
 for a full refund.  
Read our full COVID policy.
---
Hotel Accommodations
Hilton Richmond Hotel
501 E Broad St
Richmond, VA  23219
(804) 344-4300
If you are in need of accommodations the night of Wednesday, March 1, the hotel is offering a special rate of $189. Instructions on how to book your room are provided in your registration confirmation email. 
---
Charity

The VSAE Community Service Committee has selected Safe Harbor as the charity raffle recipient this month. Safe Harbor provides the support that survivors of sexual and domestic violence and human trafficking need to overcome their crisis and to transform their lives. They envision that every person in our community can take pride in having safe homes and healthy relationships. Safe Harbor works to save, transform, and rebuild lives. Raffle tickets will be sold at the event to raise money for this worthy cause. The charity raffle prize is an overnight stay at Aloft at West Broad Village, a $100 gift card to Park Lane Tavern, and a bottle of wine from 7 Lady Vineyards.