Pre-Conference Recreation Activities
All Pre-Conference recreation activities are on Sunday, May 7. All three activities include lunch. Registrations are limited. Activities require additional fees. CLICK HERE FOR PRICING. A Pre-conference Recreation confirmation email will be sent the week before the conference.  
The Woodlands Golf Course (11:00 a.m.-4:00 p.m.)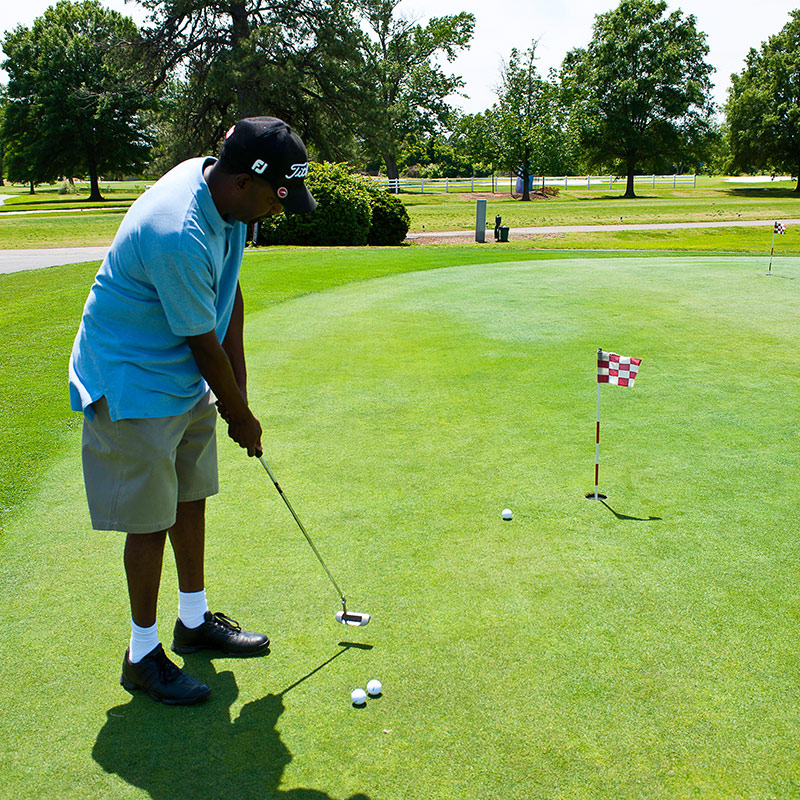 The Woodlands is an 18-hole, par 68, 5400-yard golf course with bent grass greens and Bermuda fairways, and rough. Water comes into play on 11 of the holes and the 52 sand bunkers create surprising challenges on this sometimes-underestimated golf course. Only minutes from the attractions of downtown Hampton, The Woodlands, host to the Hampton Amateur and the Peninsula Women's Championship Tournaments, is listed in Golf Magazine as one of "the First 100 Clubs in America", having been originally built in 1916. All levels of players are welcome to join this casual, non-tournament play.  
This activity includes:
Boxed Lunch
Green and cart fees 
Fort Monroe National Monument Tour (12:00 p.m.-4:00 p.m.)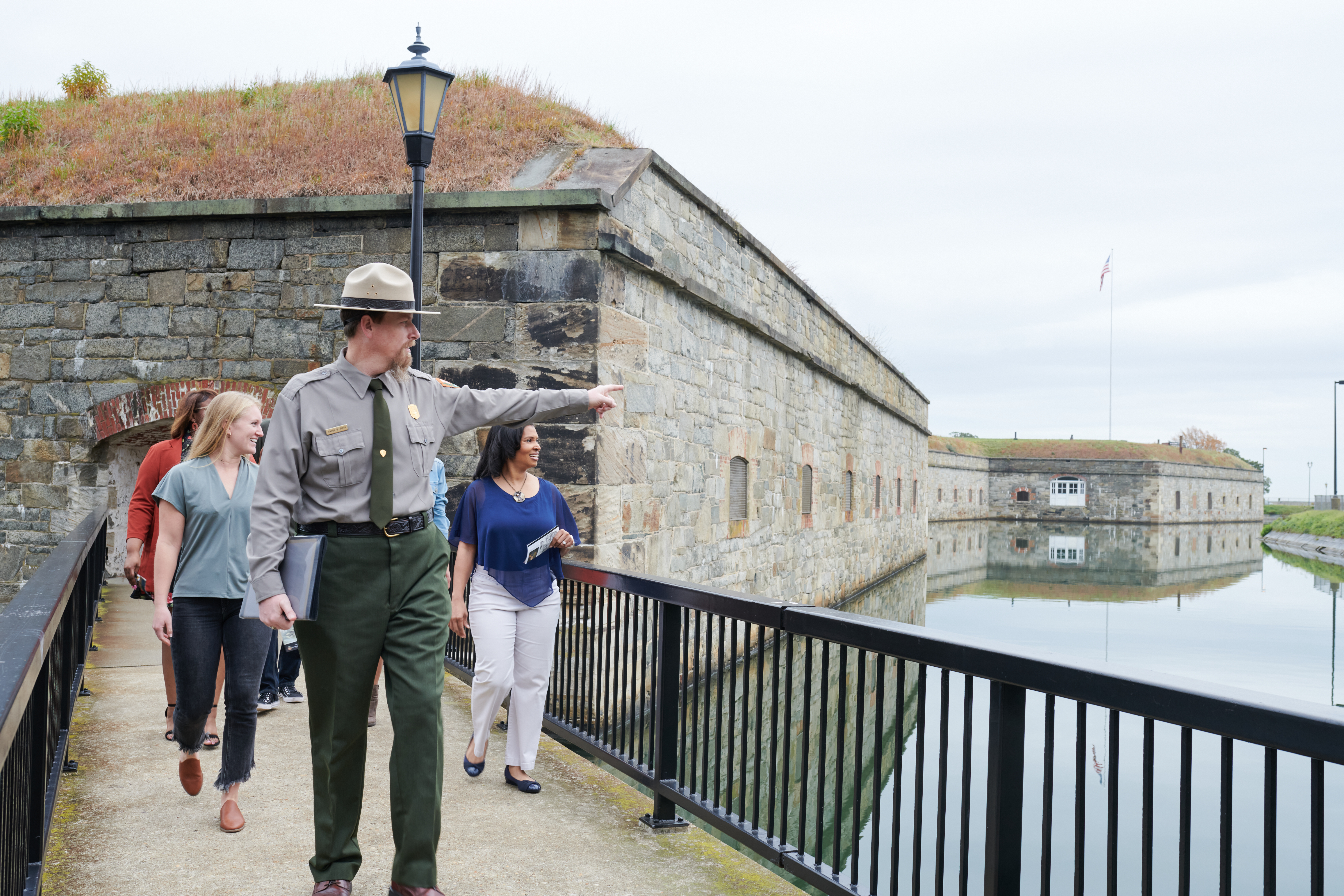 Fort Monroe is the largest stone fort ever built in the United States. The massive fort that exists today, and the smaller forts that preceded it, have guarded and defended Hampton Roads, one of the world's largest natural harbors. The Fort Monroe Visitor & Education Center welcomes and orients visitors to Fort Monroe and the local community and provides interpretive exhibits, research, and archival resources. The galleries will tell the profound stories of Captain John Smith, the arrival of the first enslaved Africans, and the culmination of 242 years of slavery as the first contrabands came to Fort Monroe to receive their emancipation. The Casemate Museum chronicles the military history of Fort Monroe from the construction of Fort Algernourne, the first defensive fortification at the site in 1609, through the last major command to be headquartered at Fort Monroe, the Army's Training and Doctrine Command.  
This excursion includes:
 Hampton Queen Harbor Tour (12:30 p.m.-4:00 p.m.)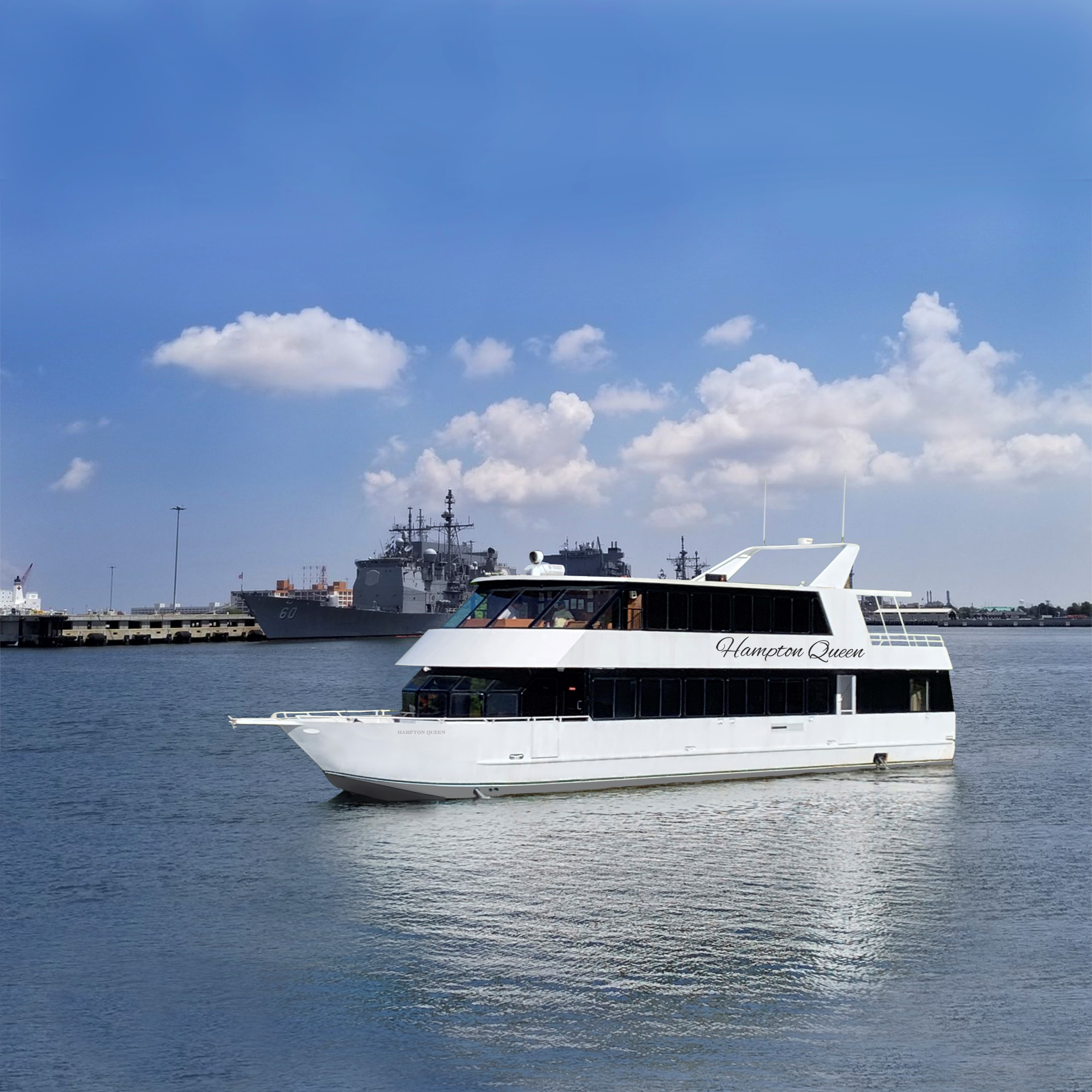 Join us aboard the Hampton Queen for an enjoyable, 2-hour sightseeing cruise. Take in the picturesque beauty of Hampton Roads Harbor and learn about one of the busiest ports on the East Coast from the 1607 founding of Jamestown to the destroyers, submarines, and aircraft carriers berthed at Naval Station Norfolk. The tour will include Hampton's maritime and seafood history, the significance of the Virginia Air & Space Center and NASA Langley in Hampton, Hampton University's legacy, the VA Medical Center, Fort Monroe & Fort Wool's history, the Battle of the Ironclads, and much more. 
This excursion includes:
Lunch and narrated sightseeing tour aboard The Hampton Queen
Transportation to and from the hotel